KPMG to face investigation over audit of failed Bargain Booze owner Conviviality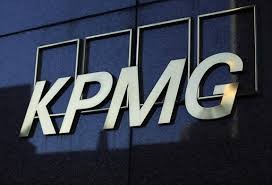 The accounting watchdog has opened an investigation into KPMG's audit of Conviviality, the owner of Bargain Booze, which collapsed into administration earlier this year.

The Financial Reporting Council is looking into the audit of Conviviality's financial statements for the year to 30 April 2017.

A KPMG spokesperson said:"We believe we conducted our audit appropriately and will co-operate fully with the investigation.
KPMG singled out for increased scrutiny by accounting watchdog
"As reported by the company, it experienced margin weakness at the start of 2018 and also a significant payment to HMRC which had not been included within its short term cash flow projections, creating a short-term funding requirement. Our audit of the company's financial statements for the year ended 30 April 2018 had not yet commenced at the point which administrators were appointed."

Conviviality called in administrators on 6 April, putting 2,500 jobs at risk. Magners owner C&C stepped in to save 2,000 of those roles, with the purchase of Conviviality's wholesale arm, which includes the Matthew Clark and Bibendum brands.

The FRC is already investigating KPMG over its audit of Carillion's accounts. The watchdog announced in January, weeks after the contractor collapsed, that it would look into KPMG's audits covering 2014, 2015 and 2016 to check whether the firm breached any relevant requirements, in particular the "ethical and technical standards" for auditors.


KPMG pays women 42% less than men, new figures reveal
'I wouldn't trust you to audit contents of my fridge', MP tells KPMG
Regulator launches investigation into KPMG's audits of Carillion
In addition, the FRC last month singled out KPMG for an "unacceptable decline" in its auditing work.

The regulator said there had been an "unacceptable deterioration in quality" at KPMG, with 50 per cent of the firm's audits requiring "more than just limited improvements", compared to 35 per cent last year, and said the firm will face increased scrutiny as a result.