PwC bans all-male job shortlists in bid to tackle gender pay gap.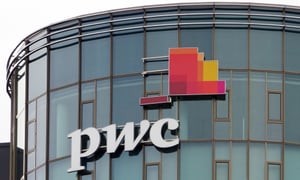 With the highest gender pay gap of the Big Four, PwC implements a new initiative to get more women into top level positions.
Big Four firm PwC became the first of its competitors to ban all-male job shortlists at executive level at the start of this month.
The announcement came following publication of the firm's 2018 gender pay gap report, which revealed it had the worst pay gap out of the Big Four.
Any companies and organizations employing more than 250 people had to, by law;

disclose their gender pay gap in April this year. Data collected revealed most accountancy firms had a pay gap which favored men.
This is supported by Accountancy Age's salary survey findings, which found a gender pay gap of 21.5% in the accountancy profession.
At PwC, men are averagely earning 43.8% more than women, even though women make up almost half (48%) of the workforce.
Making its recruitment process more diverse by increasing the number of women who are being promoted to senior roles is one way PwC are hoping to tackle such a high pay gap.
They recently set a target of recruiting 50% men and 50% women in all of their recruitment drives.

PwC are not alone. As debates continue around whether the Big Four should be broken up, Deloitte, KPMG, and EY all reveal plans for greater diversity on their job candidate lists.
KPMG have directly said that they have a 'no tolerance' policy when it comes to all-male recruitment lists. Deloitte and EY do not yet have a complete ban, but they have said they look to employ a diverse range of people to make up their workforce.
What causes the pay gap?
Less women are making it to better paid executive roles in the accounting industry, which is a major cause of such a high gender pay gap.
Accountancy Age's salary survey showed women were earning more than men at part-qualified level, at £28,901 and £28,525.

It's when you look at manager or team leader level roles and above that the pay gap significantly widens in favor of men.
Refusal for flexible working is a major cause of this.While firms are encouraging joint parental leave, women are still more likely to take more time off than men when they have children. If firms became more open to the idea of flexible working, this could change.
There is also a feeling of not belonging. It is like a vicious cycle because women have far fewer role models in top accountancy roles than men do, and therefore they look at partner communities in firms and feel like they don't belong. This makes them feel discouraged rather than motivated to work to the top.

Another point of debate is asking for promotion. Constructed societal expectations of women and business cultures which typically reward men over women mean that, often, women are less likely to ask for promotions than men.
There are many reasons for this, including feeling too nervous about instigating a conversation about a raise with your boss and women not actually realizing they can ask for promotions as often as men do.
What else could firms do?
The ban on all-male shortlists is part of PwC's wider diversity initiative, which includes reviewing the attitudes of senior management as well as making concrete changes like the shortlist ban.



To increase the firm's diversity in senior roles, they have also started to allocate 'progression coaches'. They are usually partners who work closely with women and ethnic minorities to help them develop their careers.
Another important initiative is the 'returnship' programme. This encourages people who have taken a break from work, for example parents who have taken time off to raise children, to come back into work by doing six months of paid work experience.
EY's partners are currently 80% men, while its graduate intake is more balanced at 58% men. The firm's aim is for newly promoted partners to be at least 30% female, while it hopes to balance out gender in lower paid roles which tend to be more female dominated.

Women also make up less than 20% of partner roles at KPMG and Deloitte.
KPMG has introduced an initiative which offers coaching for mothers and fathers before they go away on parental leave, while they are away, and then when they return.
Deputy chair of KPMG, Melanie Richards said it's important, while working towards improving the gender pay gap, to not alienate men by focusing attention too much on female staff.
Deloitte's ambitions entail raising their current target of 30% female partners by 2030 to 40%.